48th Annual ORRRC Marathon and 26th Annual ORRRC Half Marathon

Ohio's oldest marathon is also the best, lowest cost, low-key marathon around. While we don't offer stand-up mile markers, clocks at every mile, and large crowd support, what we do offer for the low pre-registration price of $25-$50 is an awesome tech shirt, a classy finishers medal, an accurate/road-marked/chip timed/certified/Boston-qualifier course, stocked aid stations every 2 miles, plenty of hot food and showers post race, and THE GREATEST volunteers in the land.
Returning in 2015:
Pre-race pasta dinner from 4-6pm at the YMCA. The dinner will be spaghetti, salad and dessert for only $8.00 per person.
Locker rooms & showers will be available on race day at the YMCA.
WHEN: Sunday, April 12, 2015.  The race starts at 8:30am.
LOCATION: All events start and finish at the Xenia YMCA (135 E. Church Street, Xenia, OH 45385).  I-75 or I-675 to US Rt. 35 East, to east on West Main Street, to north on Church Street.
PACKET PICK-UP: Avoid the race day rush and pick up your packet at the Xenia YMCA on Saturday April 11 from 2:00PM – 6:00PM.  Race day pickup on April 12 from 7:00AM – 8:00AM at the Xenia YMCA.
EVENTS: Choose to participate in ONE of these events:
==>Full Marathon (26.2 miles)     OR    ==>Half Marathon (13.1 miles)
SHIRTS: Participants registered by April 07 will receive a new-for-2015 short-sleeved t-shirt constructed of a special moisture wicking technical fabric.
REGISTRATION: Register online (through April 7) or download the mail-in entry form found below. Register early and save!  (See fee schedule below.)  Please, no mailed entries after April 7. Entry fees are not refundable or deferrable. Should any of our military participants be deployed prior to race day, they are able to defer.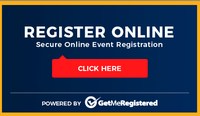 Date
Method

Fee
Early Bird – Register by December 31
Online or Mail-in
$25
Register by February 28
Online or Mail-in
$35
Register by April 7
**Please do NOT mail entries after April 7**
T-shirts only guaranteed to those registered by 04/07/2015
Online or Mail-in
$45
Register at Xenia YMCA on April 11 from 2-6PM
On Site
$50
Register at Xenia YMCA on April 12 from 7-8AM
On Site
$50
AWARDS:
Marathon: TOP 3 Overall Male and Female
Half Marathon: TOP 5 Overall Male and Female
TOP 3 in Male and Female age groups: 17 and under, 18-24, 25-29, 30-34, 35-39, 40-44, 45-49, 50-54, 55-59, 60-64, 65-69, 70-74, 75-79, 80+.
TOP 3 in the Clydesdale division for men: 215 lbs. and over.
TOP 3 in the Athena division for women: 140 lbs. and over.
TOP 3 in the Wheelchair division.
Overall award winners are not eligible for age group and other division awards. Each entrant may win only one award.
FINISHER MEDALS: Each finisher in the marathon and half-marathon will receive a medal when they cross the finish line.
POST RACE PARTY: Please join us immediately following the race inside the Xenia YMCA for a fun-filled post-race celebration including hot food and great socializing with fellow members of our excellent running community!  YMCA locker rooms will be available for showers and changing.
RACE RESULTS: Race results will be posted online at http://onlineraceresults.com.
SCORING: All participants will be issued a timing chip. You are responsible for wearing your chip on your shoe. NO CHIP = NO RESULTS = NO AWARD. YOU MUST RETURN YOUR CHIP AFTER THE RACE. If you don't run/walk or don't finish, you must return the chip in person at the race or by mail in the envelope provided.
RULES: Baby joggers and dogs are prohibited.  Obey all instructions from race and public safety officials.  Headphones are strongly discouraged. Please be sure to wear your timing chip on your shoe during the race and to return it at the finish.
RACE DIRECTORS:
VOLUNTEERS: Meet some new friends and have a great time while making a valuable contribution to the ORRRC and the local running community by volunteering at this event. If you would like to help, please contact the race director (above), and we'll be sure to find a job for you!
SPONSORS: Please support our sponsors.  Without them, this event would not be possible.
PARKING: Xenia YMCA (135 E. Church Street, Xenia, OH 45385)
DIRECTIONS: Xenia YMCA 135 E Church St, Xenia, OH
COURSE: The course starts at the Xenia YMCA, 135 E. Church Street in Xenia.  It is an out and back with a nice mix of flats & hills on a mixture of roads and paved recreation path.  See below for aid station information.
HALF MARATHON COURSE MAP:  HERE   (the course is certified. Google maps is not perfect)
MARATHON COURSE MAP:  HERE    (the course is certified. Google maps is not perfect)

Frequently Asked Questions
What is the official race t-shirt? T-shirt is a short-sleeve, technical fabric.  Order your true size for a training shirt.
Are wheelchairs permitted? Yes, there is a separate division for wheelchairs
Is there a heavyweight division? Yes, clydesdales (men) and athenas (women) have separate divisions.  There will not be a weigh-in.
Will the miles be marked on the course? Yes, the miles will be marked on the road or the path at every mile for both half marathon and full marathon distances.
Will there be aid stations on the course? There will be water and energy drink approximately every two miles on the course.  Since it is an out and back course, runners will visit aid stations multiple times.   See the "Aid Station Info" below for approximate mile locations where gels will be offered.
Will there be portable bathrooms on the course? Yes, there will be bathrooms at the start and finish as well as on the course.  See the "Aid Station Info" below for approximate mile locations.
If a participant is unable to pick up their goodie bag,  chip and bib at Packet Pickup, can someone else pick it up for them? Yes
Are roller skates, inline skates, bikes, strollers or  pets of any kind allowed to participate in the events? No.  If you are caught on the course with any of these, you will be directed off the course.  When you sign the waiver, you are committing to the non-use of these items.
Are headphones of any kind allowed in the events? The ORRRC strongly discourages the use of headphones.  We ask that you not listen to music so that you may safely hear instructions from volunteers, park rangers and police; you are able to enjoy the sounds of the events and the runners around you.
I am training for another marathon and would like to run farther than 13.1 but not as far as 26.2.  Can I run additional miles on the course? Yes.  You are welcome to add additional miles to your race day.  Please cross the finish line so your time is recorded.  Please continue to wear your bib number so aid station volunteers know to provide fluid/aid should you need it.
Running Buddies Training partners and running buddies not registered for the race may run with you as this is not a closed course.  We ask that they move away from the finish line chute and finish line early to avoid confusion for the finish line volunteers.
Still have a question?
Please send an email to
Ruth Kohstall
.

Course Records
| | | |
| --- | --- | --- |
| 1/2 Marathon Male: | Mark Andrews | 1:04:20 |
| 1/2 Marathon Female: | Ann Alyanak | 1:16:18 |
| Marathon Male: | Titus Mutinda | 2:28:56 |
| Marathon Female: | Suzanne Klapheke | 2:58:49 |
Aid Station Info
Here's where you'll find water & gels on the course, as well as port-o-johns:
| | | |
| --- | --- | --- |
| Mile (approximate) | Water & Gatorade | Port-o-John |
| 2* | | |
| 4.5/11.5* | | |
| 6/10* | | |
| 7.5* | | |
| 8 | | |
| 9 | | |
| 11.5 | | |
| 14 | | |
| 15.5 | | |
| 17 | | |
| 19 | | |
| 20 | | |
| 21 | | |
| 22.5 | | |
| 24 | | |